Newcomers Dessert
Newcomers Dessert
Monday, June 19, 2017

Important: This event has already occurred.

View Next Date
6:30PM - 8:30PM
At the Home of Dennis and Joanne Gulley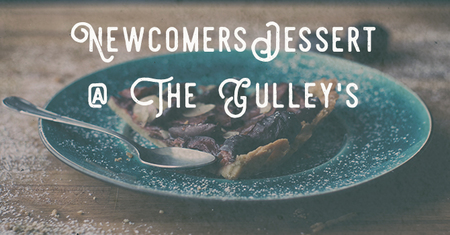 If you are new or newer to Leduc Fellowship, please join us for an informal dessert night at Pastor Dennis and Joanne's place. This is for the whole family and will give you a chance to meet some of our leaders, hear a bit about how our church functions and to get to know some other new families.
There are two upcoming dates for Newcomers Desserts. They are:
Monday, June 19th at 6:30 pm
Friday, June 23rd at 6:30 pm
Please email Pastor Dennis at dennis@leducfellowship.ca to RSVP and to get the address.
Return to Events
---