Sunday, February 24, 2019 Next Date
10:30 am - 12:00 pm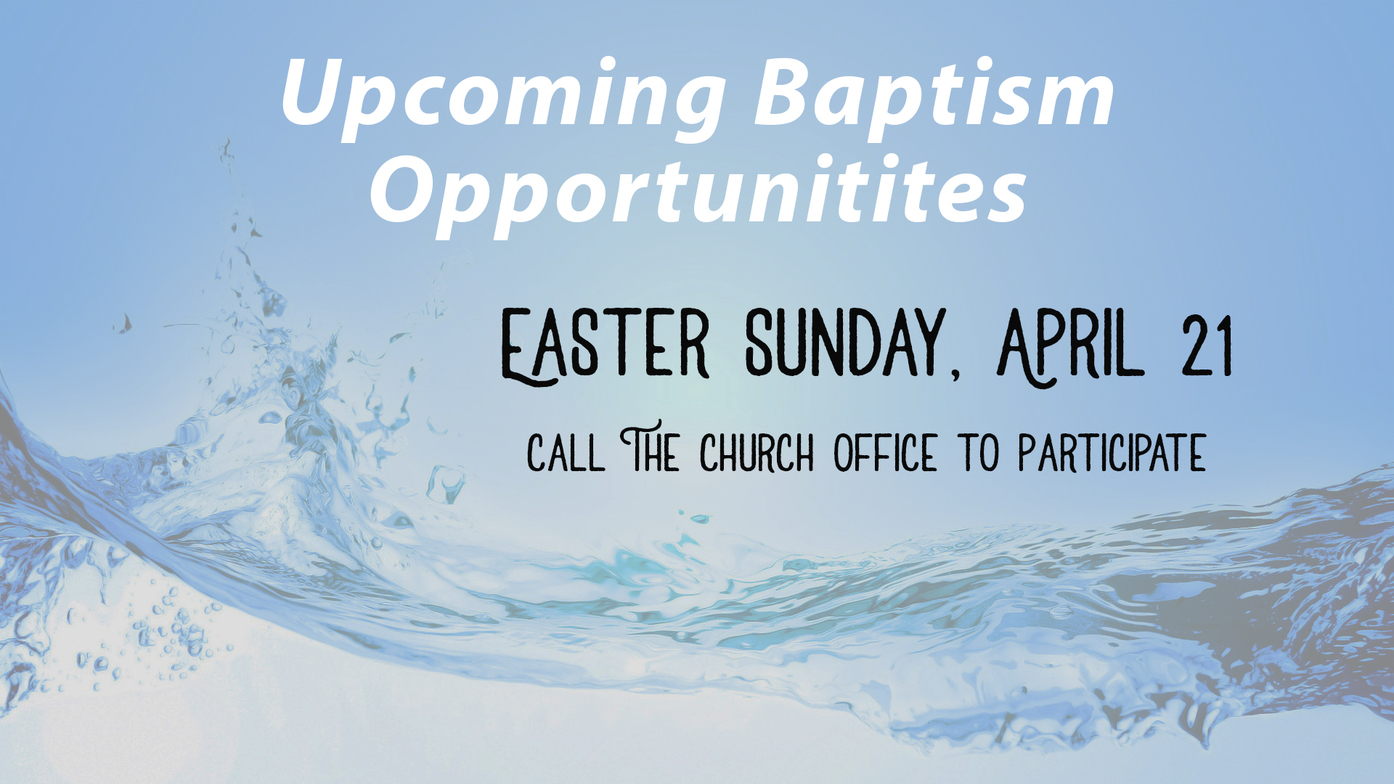 If you are desiring to take the next step in your obedience to Christ, please consider being a part of our upcoming Baptism service. We will be doing a baptism on Easter Sunday, April 21st.
Contact the office for more information.