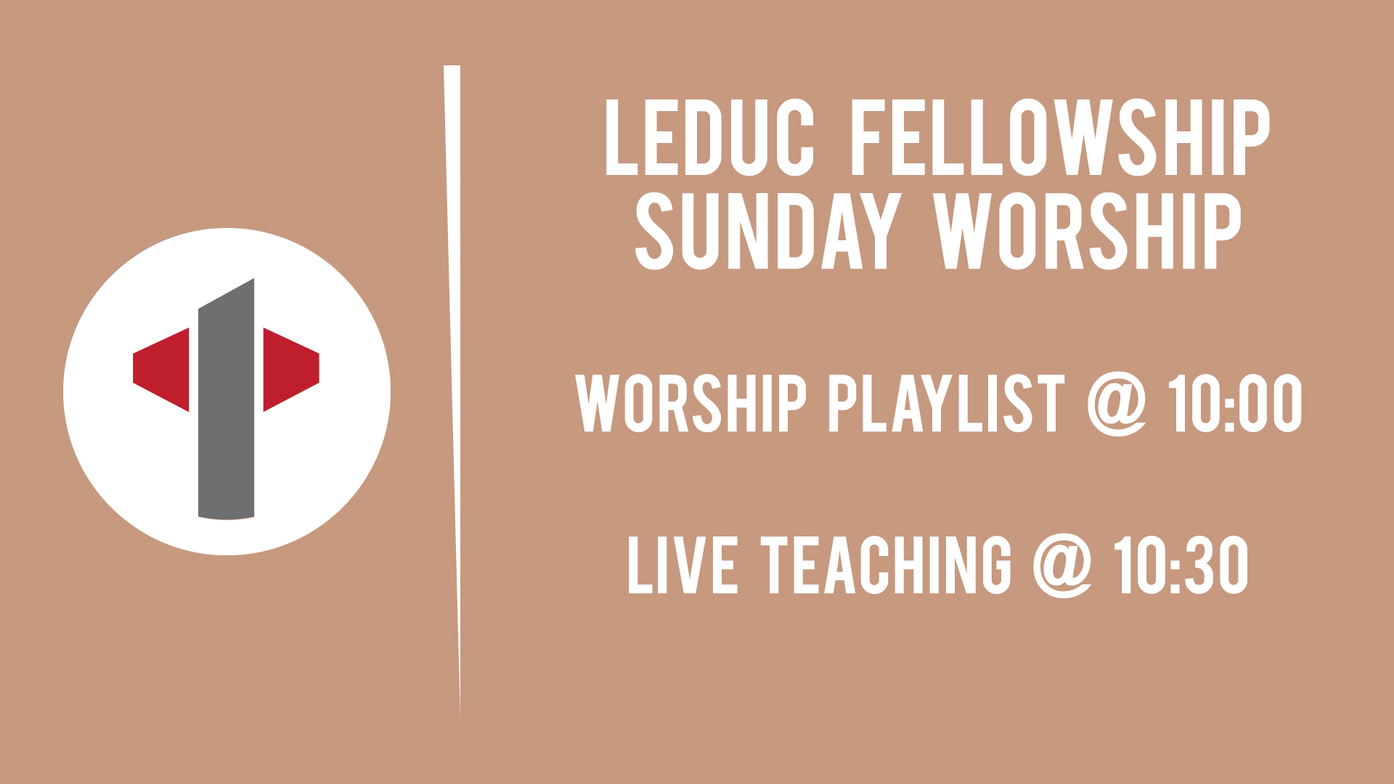 Save to your Calendar
Sunday Morning Virtual Worship and Live Teaching


To stay in compliance with the Alberta Health Services Covid-19 gathering ban, we are encouraging you all to join us for virtual worship and live teaching and prayer on Sundays through our Youtube Channel.
You can access the needed resources by going to our
Leduc Fellowship Youtube Channel
.




Join In Virtual Worship Sunday from 10:00-10:30



Once you are on our Youtube Channel Page you will see a Playlist called

Sunday Worship

.



This Playlist has a number of songs we have specifically chosen for everyone to listen to and sing along with if you desire. We encourage everyone to take part in these songs of worship from 10-10:30 as there is value in worshipping God together even if we are not physically together.

This playlist will be right under the large video pane or possibly to the right of it. If you click "Play All" it will play through the playlist. If you do not have a paid account you will have some short ads pop up between songs. We apologize for that.
Join In Live Teaching and Prayer from 10:30-11:00
At 10:30 you will need to click the last Video Link in the Playlist it is called
Sunday Morning Live Stream.
This will take you to the live teaching and prayer time for Sunday.